Home » Our firm »
"De Familiekamer Lawyers & Mediators periodically organizes the Family Room Art Prize"
Our firm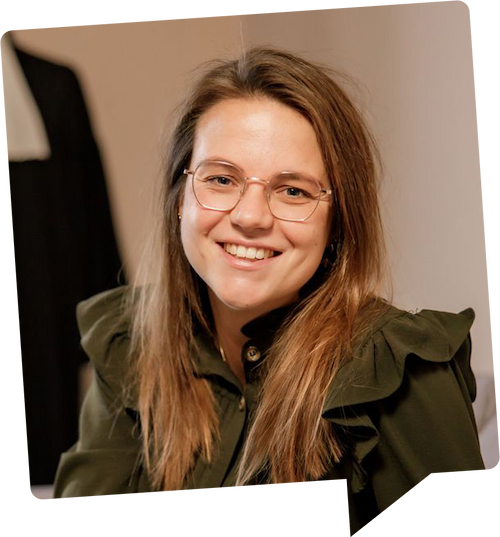 Laurette de Jong
Lawyer
T. +31 (0)71 512 60 50
E. ledejong@defamiliekamer.nl
Laurette studied Law at Leiden University, where, in addition to her Bachelor's degree, she completed her masters in Juvenile Law and Labour Law in March 2016 and June 2017 respectively.
When Laurette started her Bachelor's degree, she was almost certain that she wanted to do something for children. Children form a vulnerable group in society, because they are in a dependent position and usually have less knowledge of their rights and therefore have fewer opportunities to stand up for them.
During her Bachelor studies, Laurette worked at the Kinder- en Jongerenrechtswinkel in Leiden, where she had a lot to do with civil youth protection cases and juvenile criminal law. After that, she did a six-month internship as clerk at the District Court of The Hague in the team Jeugd&BOPZ (Youth & The Psychiatric Hospitals Compulsory Admissions), where she was involved in the handling of civil youth protection cases. Thanks to her work at the Kinder- en Jongerenrechtswinkel and her internship at the District Court, she experienced how dynamic and versatile juvenile law is.
This was the reason for her to follow the master degree in juvenile law. During this study, her interest in Family Law arose. Laurette did several student internships and in this way she got to know the legal profession. The contact with clients, giving advice and standing up for their interests convinced her to practice law.
Laurette joined the Familiekamer in February 2017. First as a legal secretary, from June 2017 as a legal assistant and since early 2018, Laurette strengthens the team of the Familiekamer as trainee lawyer.